How to buy ?
1
Start by creating an account or log into your account.
2
Go to the sale for which you want to bid. ¡They are on the first page!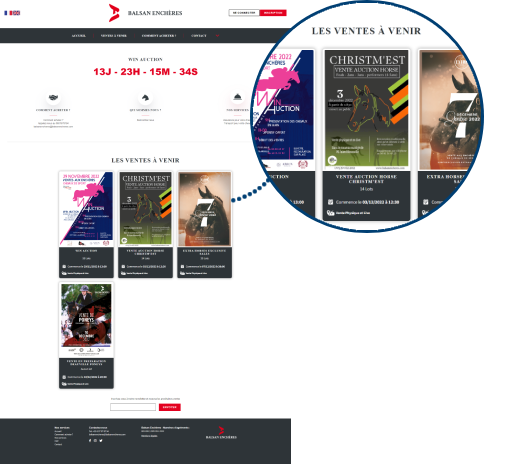 3
Just click on bid next to the box indicating the level of the auction to place!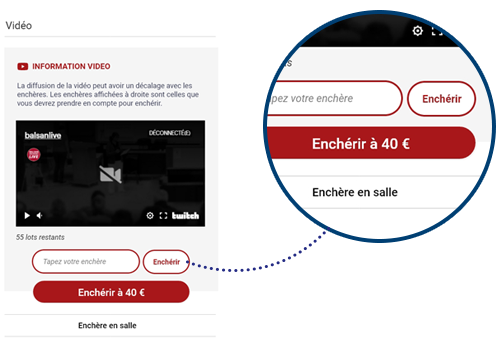 4
Please note !
Depending on your browser and your connection, there may be a delay of a few seconds between your auction offer and the auctioneer's announcement.
5
Once the bill has been paid, the horse is yours!
6
You have 10 days to collect your horse from its place indicated on the site. To recover the horse, you must be up to date with your payment.
7
If you do not know how to pick up your horse, our partner HT Air can transport it to the place of your choice. If you also do not have someone to insure your horse, our partner Aviva can help you.
8
If you want to keep your horse in France, we can offer you trusted providers (breeding, training, etc.)