Next sales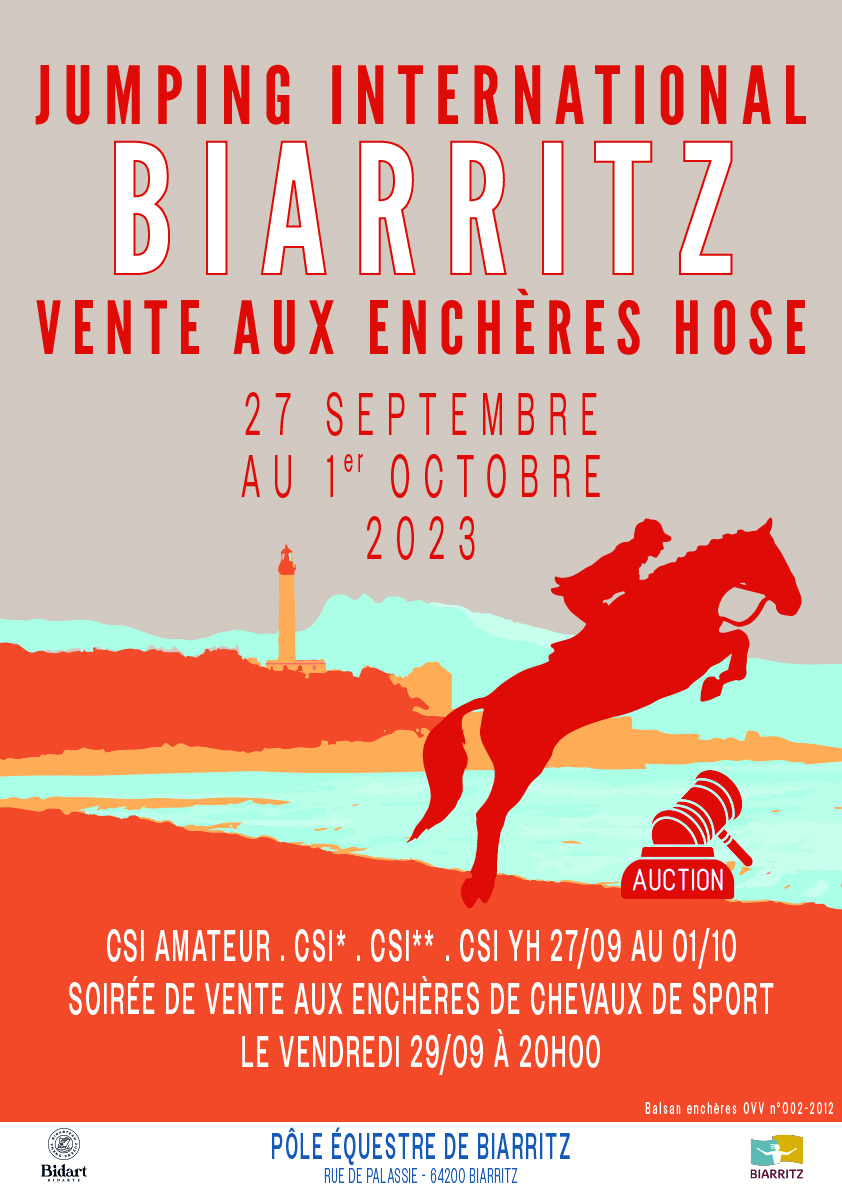 VENTE AUX ENCHÈRES HOSE
26 Lots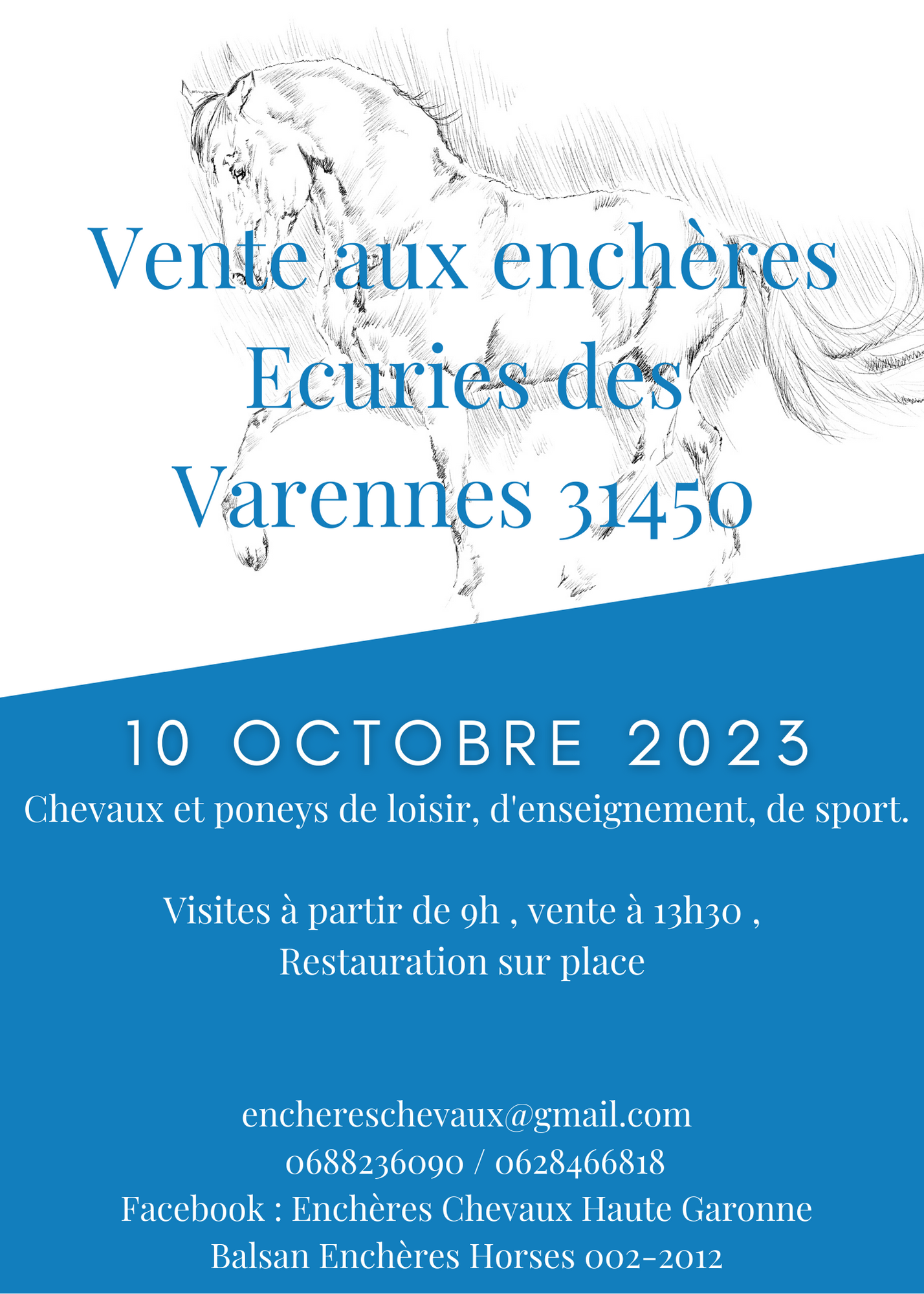 VENTE AUX ENCHERES ECURIES DES VARENNES
54 Lots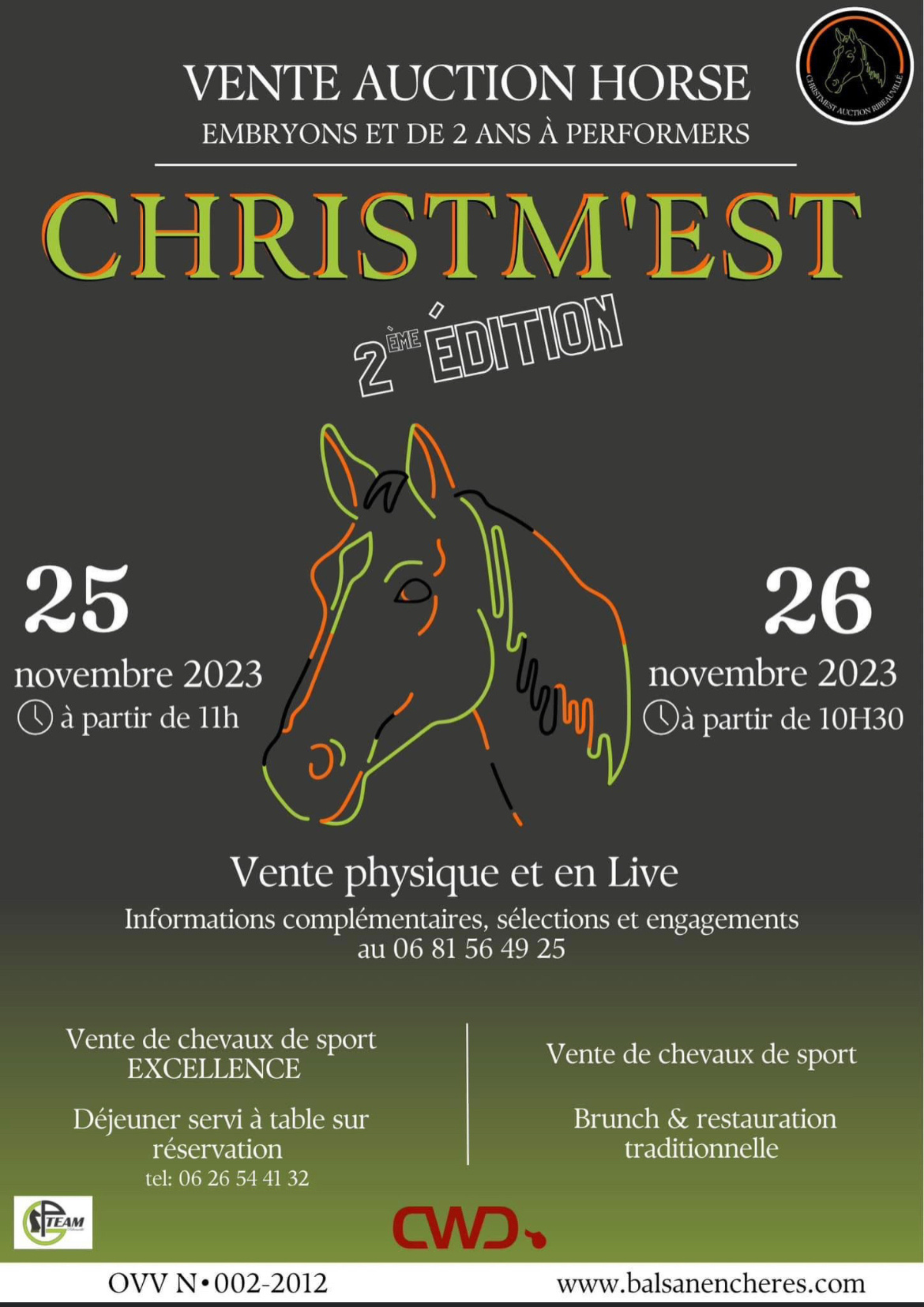 Vente Auction Horse Christm'Est - 2ème Edition
No lot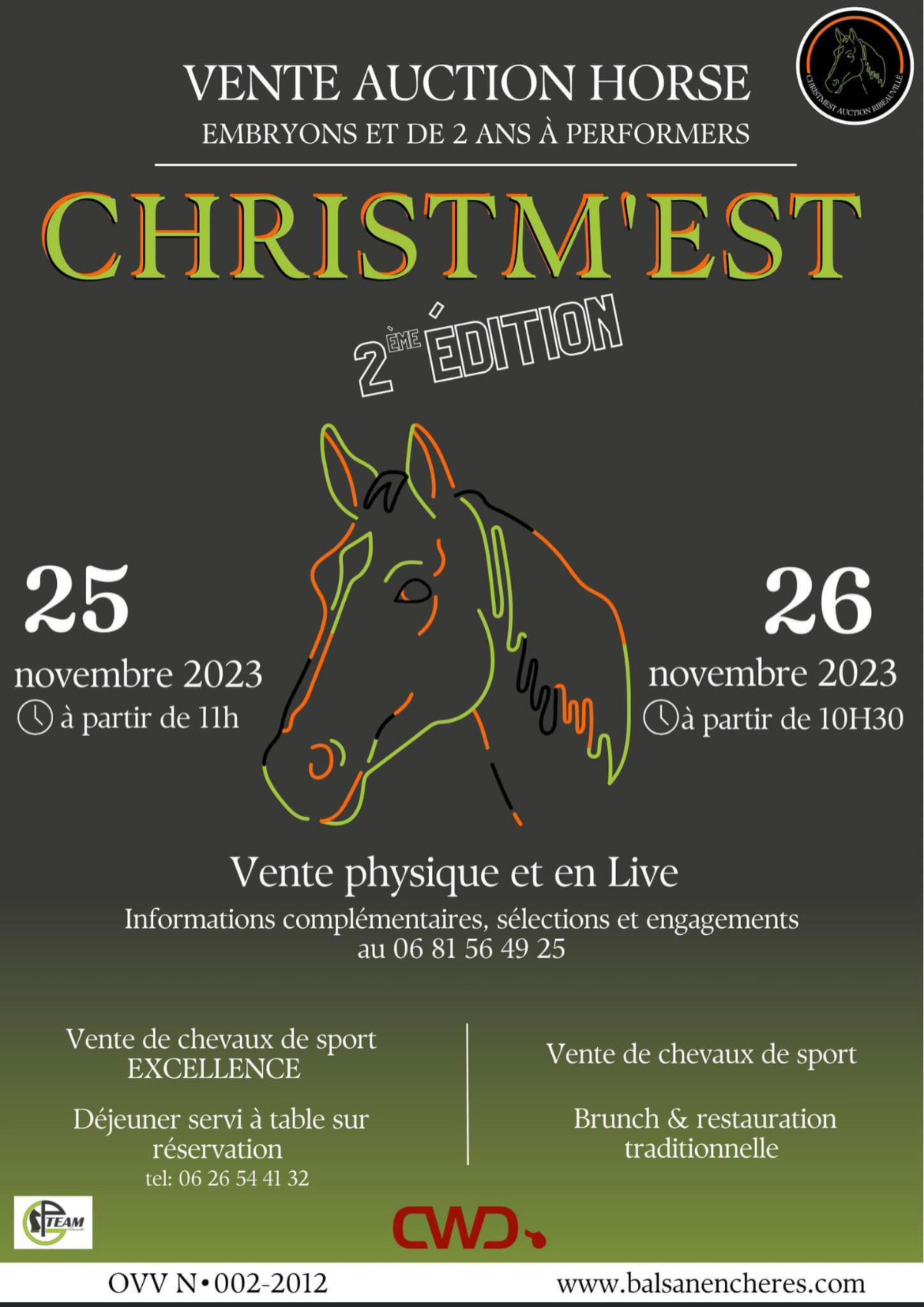 Vente Auction Horse Christm'Est - 2ème Edition
No lot
A propos de Balsan Enchères Horses
Founded in 2020 by Marie-Line Balsan, auctioneer since 2012, conductor of auctions, Balsan Enchères Horses, a subsidiary of Balsan Enchères organizes auctions of horses, at the place of sales but also online and live on the Internet.

Balsan Enchères Horses was created to give buyers the opportunity to buy directly from breeders, without an intermediary, but also to promote the various breedings and stud-books.

Balsan Enchères Horses works with the most successful breeding professionals in the sector to offer a selection of promising equines on the international circuit at each sale.

It uses the experience of its founders to reach new markets. Its main objective is to connect the actors of the equestrian world together: breeders / sellers / buyers and to guide each rider in the choice of their future horse.

Balsan Enchères Horses aims to export worldwide in order to connect stakeholders from different countries and thus broaden the scope of sales.